Our Labor Day Weekend Get-a-Way is not looking too good. Since I'll be keeping Bryce Eleanor this weekend while Amelia and Chris attend an out of town wedding, we planned a trip to Baton Rouge and New Orleans. Intending to join Erin, Mila, and Max in B.R. and then go to N.O. , we made reservations and anticipated visits to the aquarium and the zoo, a trolley ride, a visit to Jackson Square, some beignets at Cafe Du Monde (whatever we could fit in) ...sounded like a fine old time for the cousins.
Isaac, however, has made an untimely and unwelcome appearance. The Gulf Coast awaits his arrival, battening down the hatches, boarding up homes, laying in supplies of food and water, and preparing to evacuate if necessary. At least, the prediction of a Category 2 storm has been downgraded. Hurricanes don't always follow predictions, though, as residents along the coast are well aware.
------------
Ghoul Baby isn't as awful as some altered art,
but
neither is
she a
sweet baby doll
any longer. Altering her was both fun and disconcerting,
and I think I'll try more altered works
if I can find cheap baby dolls.
I've begun making her some clothes. Switching back and forth between all of these projects. Now papier mache', now cage doll, now Baker, and now back to Ghoul Baby.
Here are a couple of altered baby dolls that are Really Creepy:
From Lady G's Curiosity Shoppe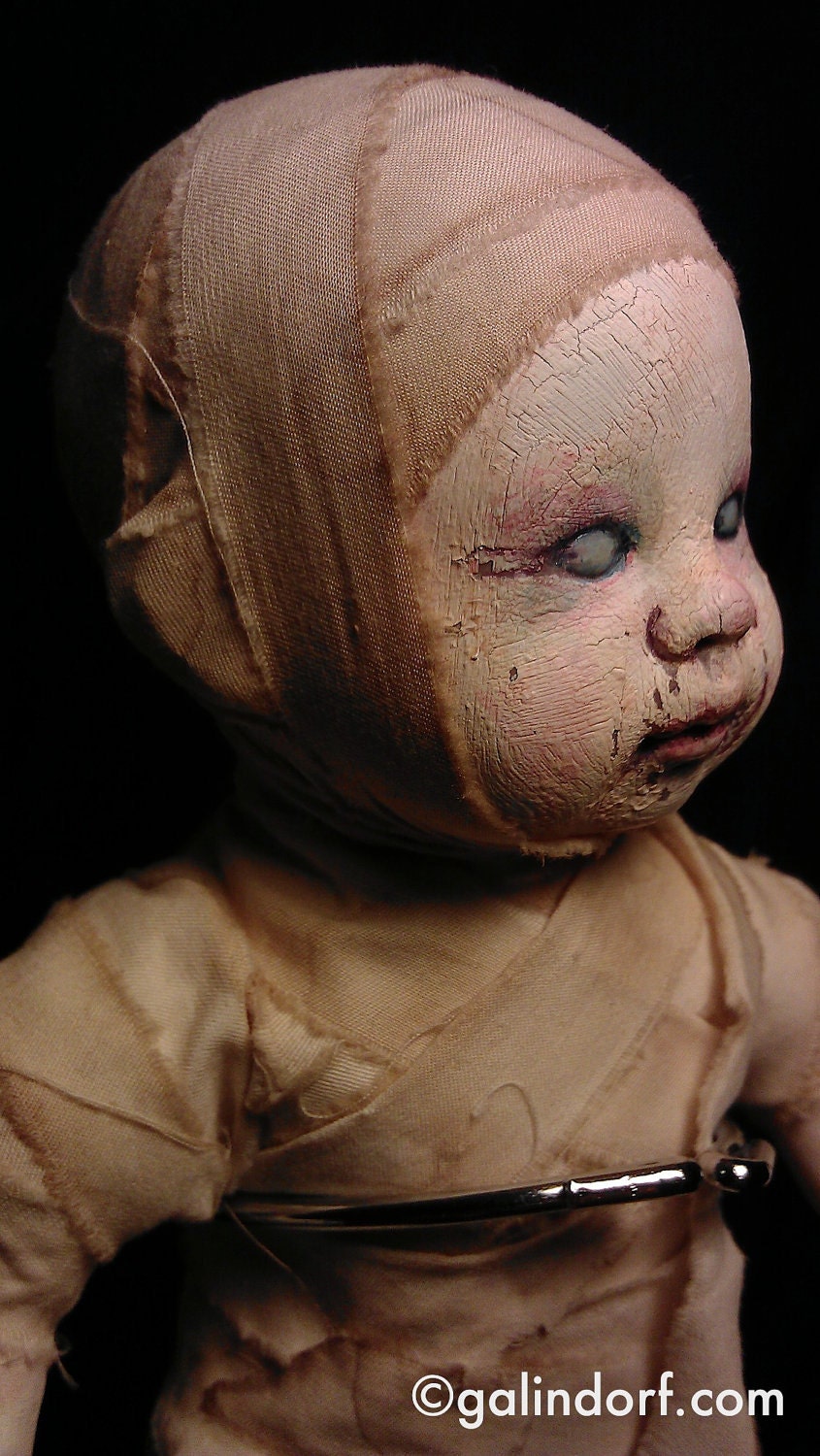 From Lorcheena's Etsy
this one is really scary!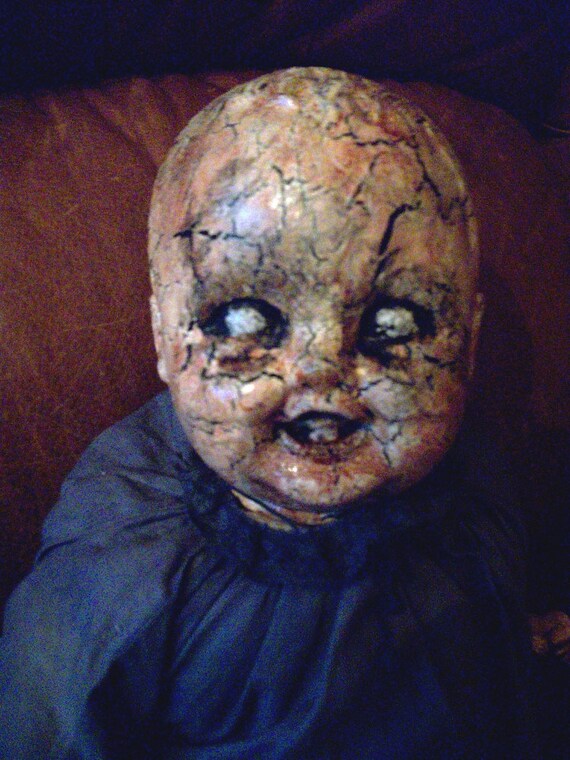 The secret to the complete creepy transformation, I think, is the eyes. Just couldn't do it. Since I couldn't manage to create anything that disturbing this time, ghoul baby's clothes are going to bright and cheerful Halloween fabrics.
Maybe on my next attempt, I'll be able to make a genuinely sinister and macabre version.