continues. Can't explain how wonderful to open the door and NOT walk out into a sauna!
A grapefruit. Tiny, but promising.
I can't resist the smell of dill, either!
Fee bushhogged the entire field with the big tractor,
but then went back with the Kabota
to cut my walking path around the field even lower.
If there are snakes, I want to see them first.
I make the rounds several times a day.
I noticed that something had eaten my horseradish.
It is planted outside the fence.
This afternoon, I found out.
We wondered when this would happen.
Well, hardly that so far,
but our measly fence will be of no use,
if they decide they want inside the garden.
Horseradish leaves are evidently not a deterrent.
Although I've almost no creative inclinations for the past several months,
I did experiment with branch weaving back in May.
It was kind of fun, and I did several more
that I will
need to take pics of.
That is the only crafty thing I've done in months!
But in the last few days,
I've had the urge to begin working with the dolls again.
Since I wanted something immediate,
something to embellish the cabin walls,
Carla is an online friend, and you can
visit her Etsy Shop (above link)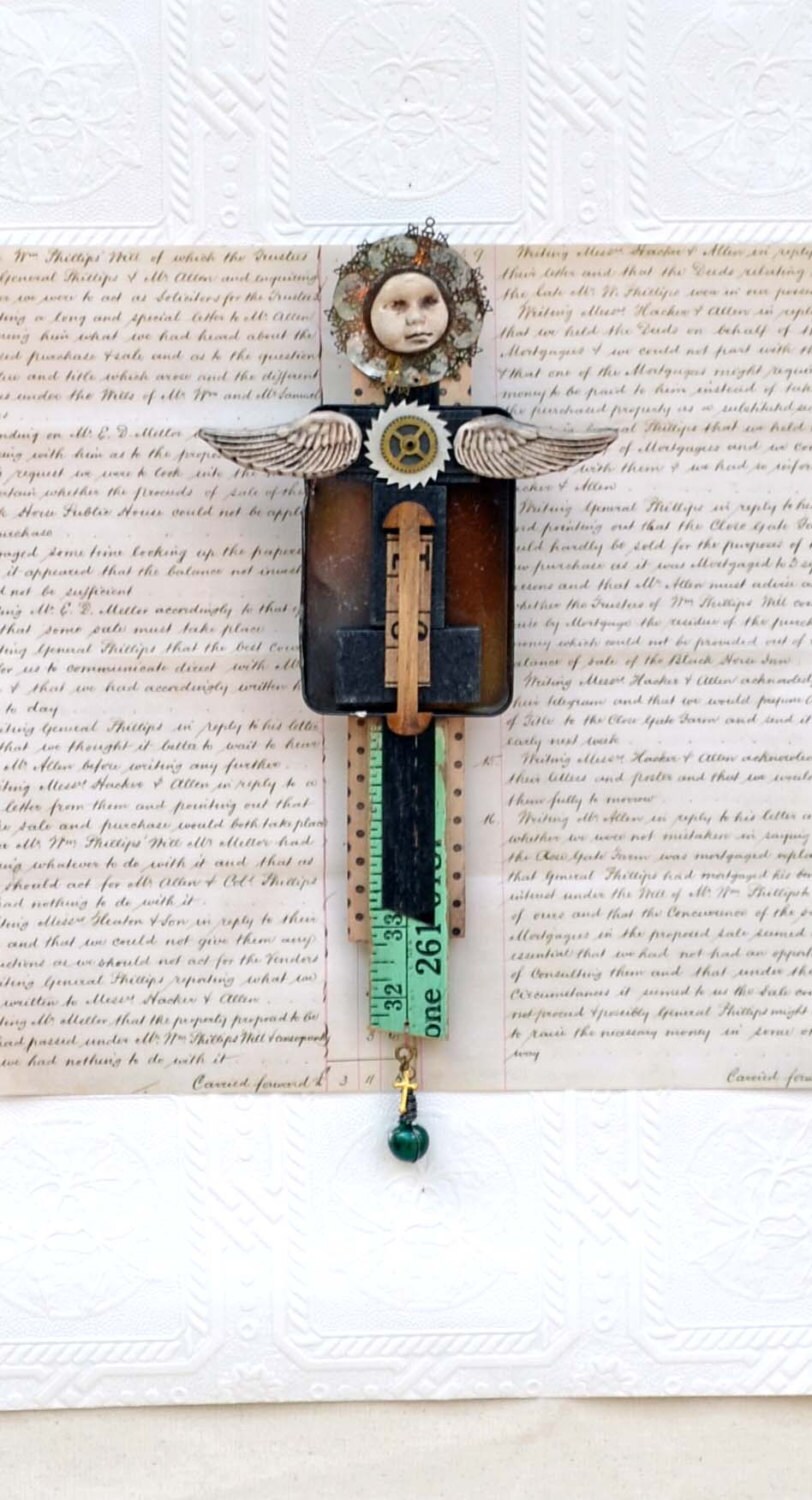 I can't wait for her to arrive!
But I still find my fingers itching for clay all of a sudden.
And embroidery, and making felt, and maybe even eco dyeing again.
Since WiFi reception is iffy down here,
I'm often unable to use the computer,
but for some reason, it has been mostly good for the last few days.
Which has had me examining Pinterest again.
Fabric art, dolls, gardens, etc.
I think that is what began the itching in my fingers.