The spiral is complete, but I'm adding borders. A doll quilt?
I've seen the results of
Typealyzer
on several blogs and decided to try it.
ESTP - The Doers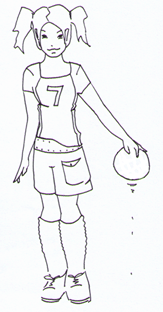 The active and play-ful type. They are especially attuned to people and things around them and often full of energy, talking, joking and engaging in physical out-door activities.
The Doers are happiest with action-filled work which craves their full attention and focus. They might be very impulsive and more keen on starting something new than following it through. They might have a problem with sitting still or remaining inactive for any period of time.
------------
Hmmm. I don't know. Some parts seem relevant, but I can sit still as long as I have something to read or some handwork. I can sit still for hours at a time if I have something to do. Guess it depends on what you categorize as active.
The book blog results were even stranger!
On to preparing for tomorrow's Thanksgiving Gathering. Made a sweet potato casserole last night - topped with a pecan, butter, and brown sugar crunchy delight. It was all I could do to refrain from tasting.
Good preparation to all of you!